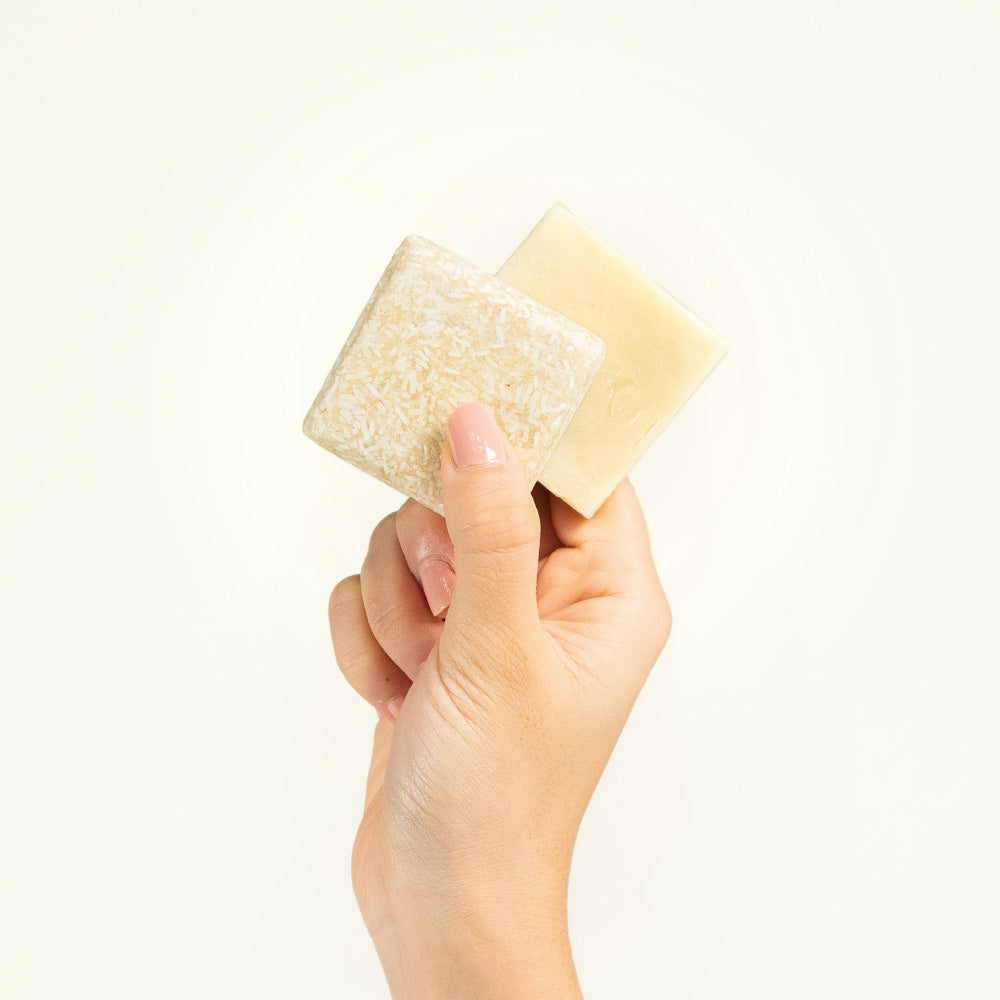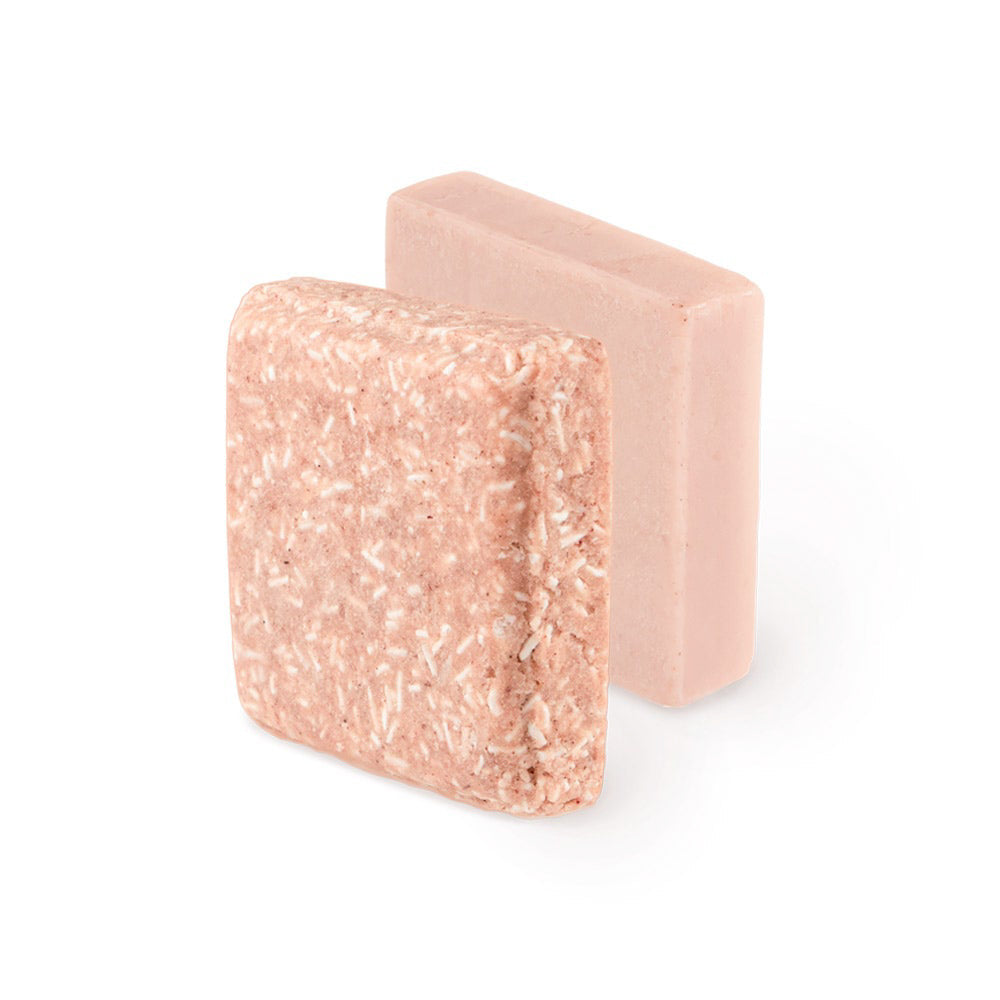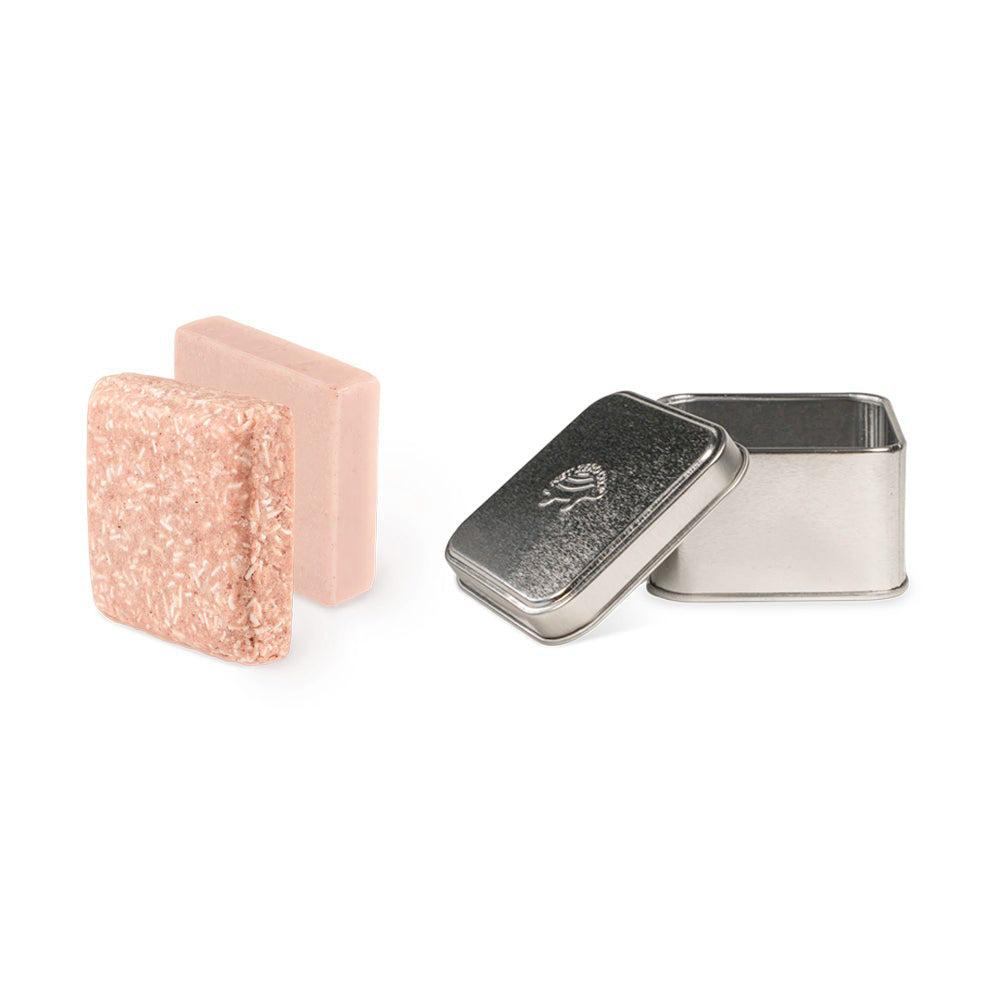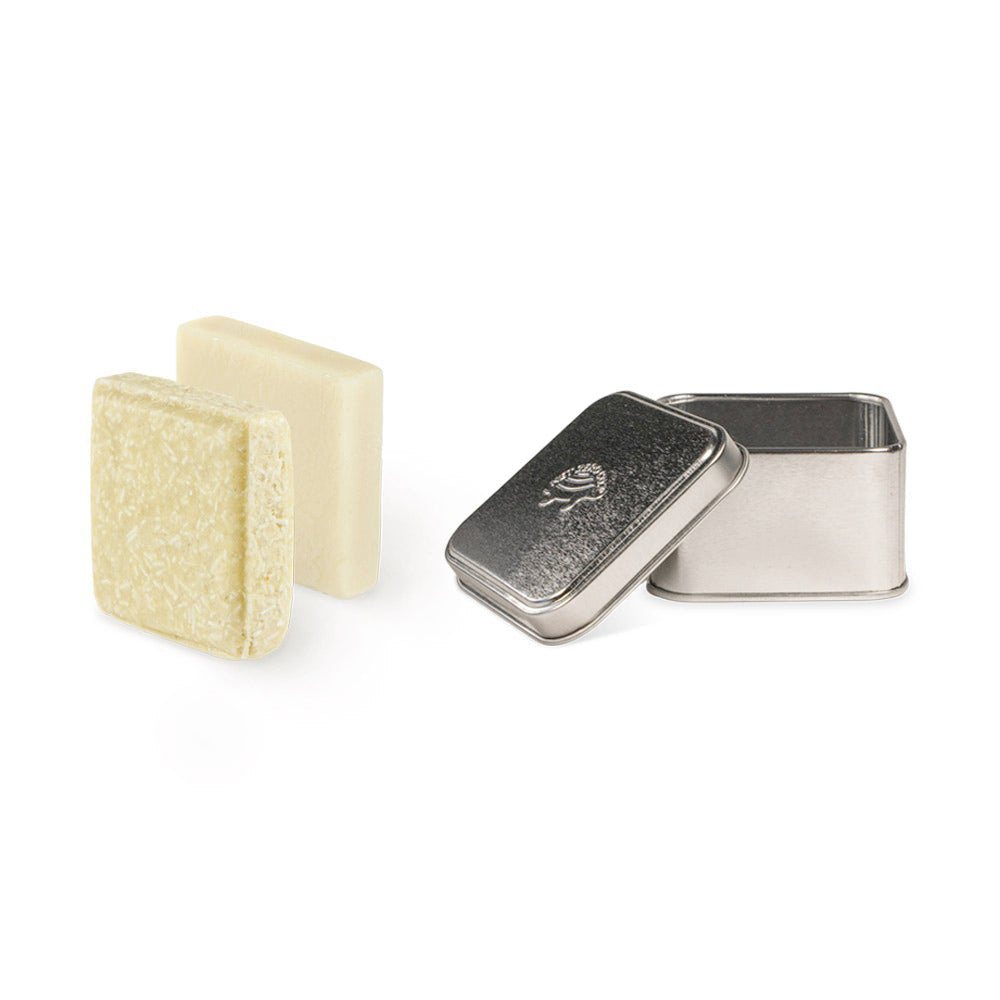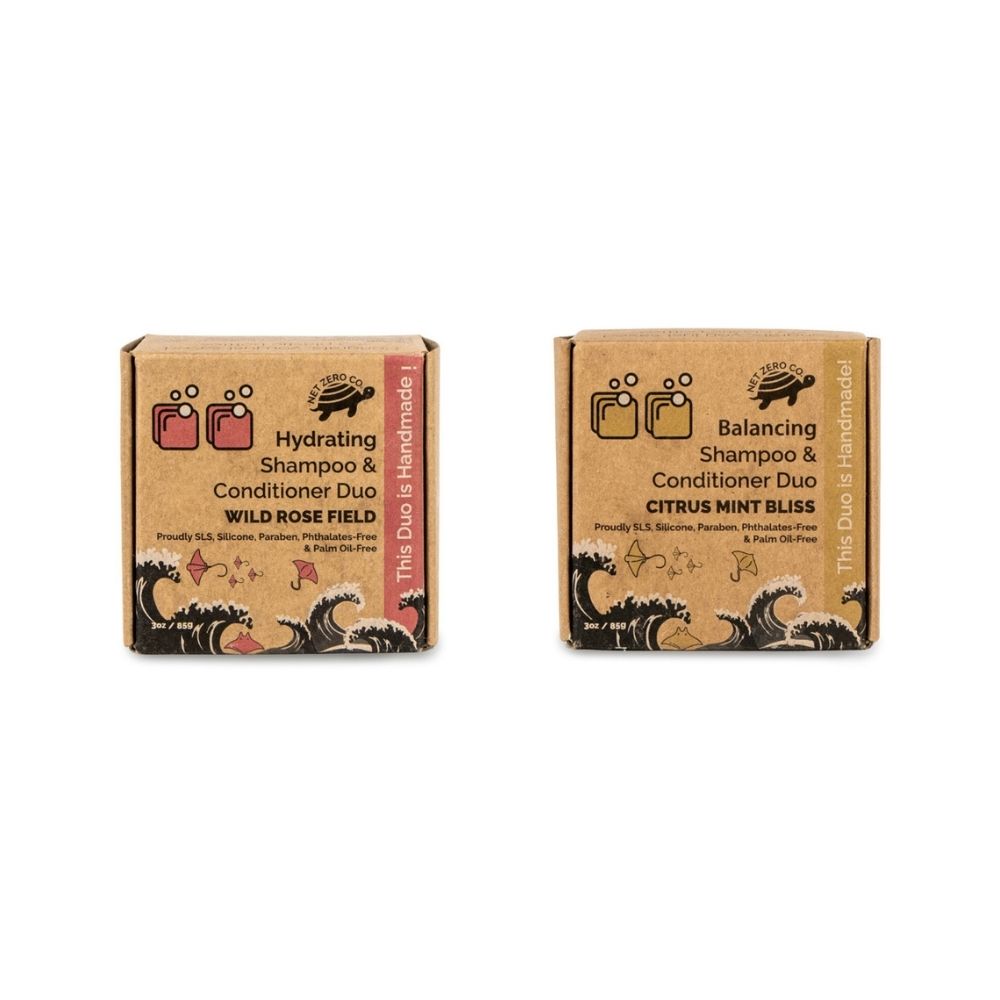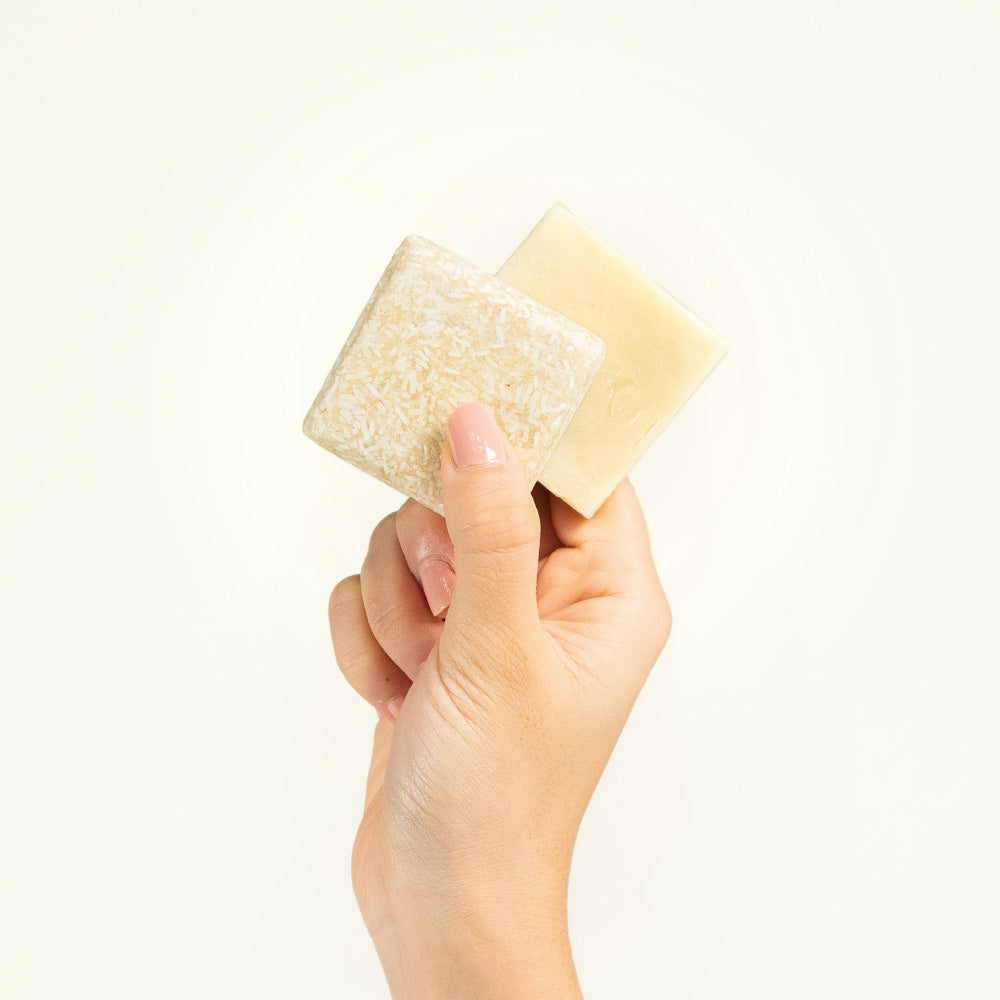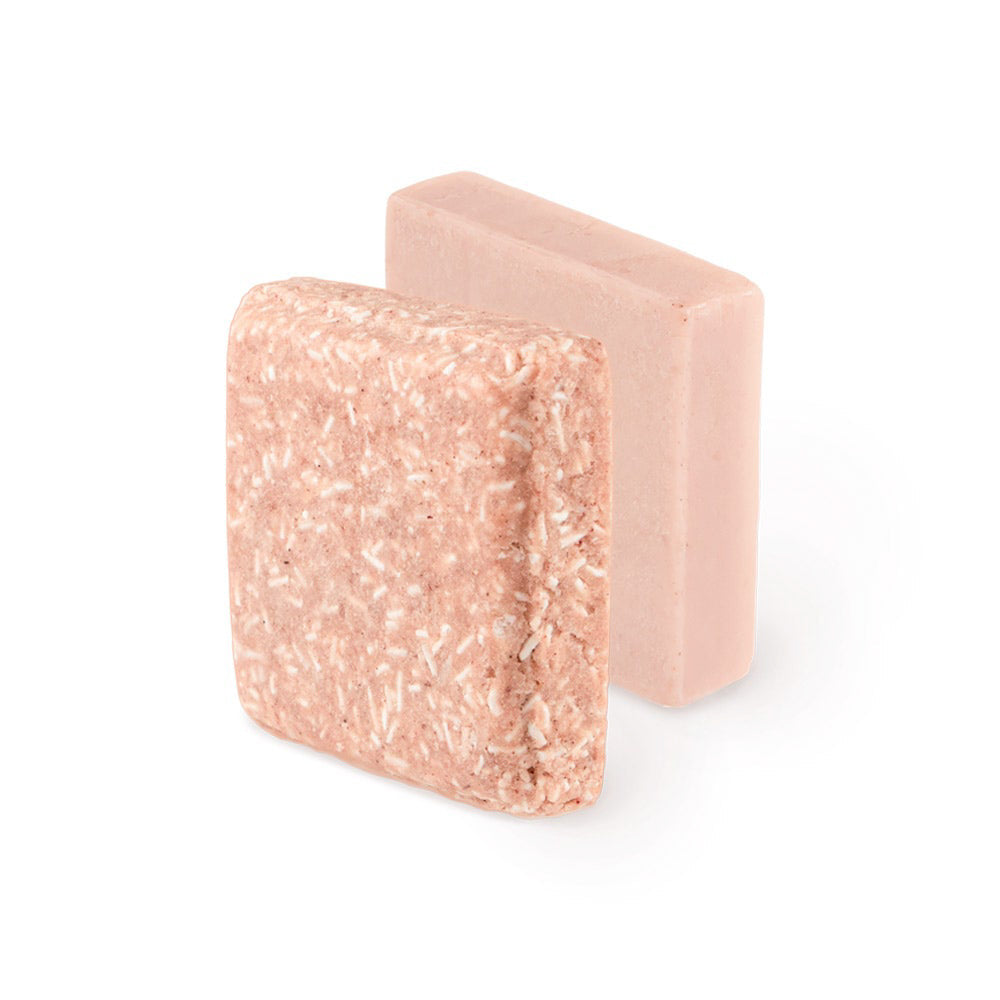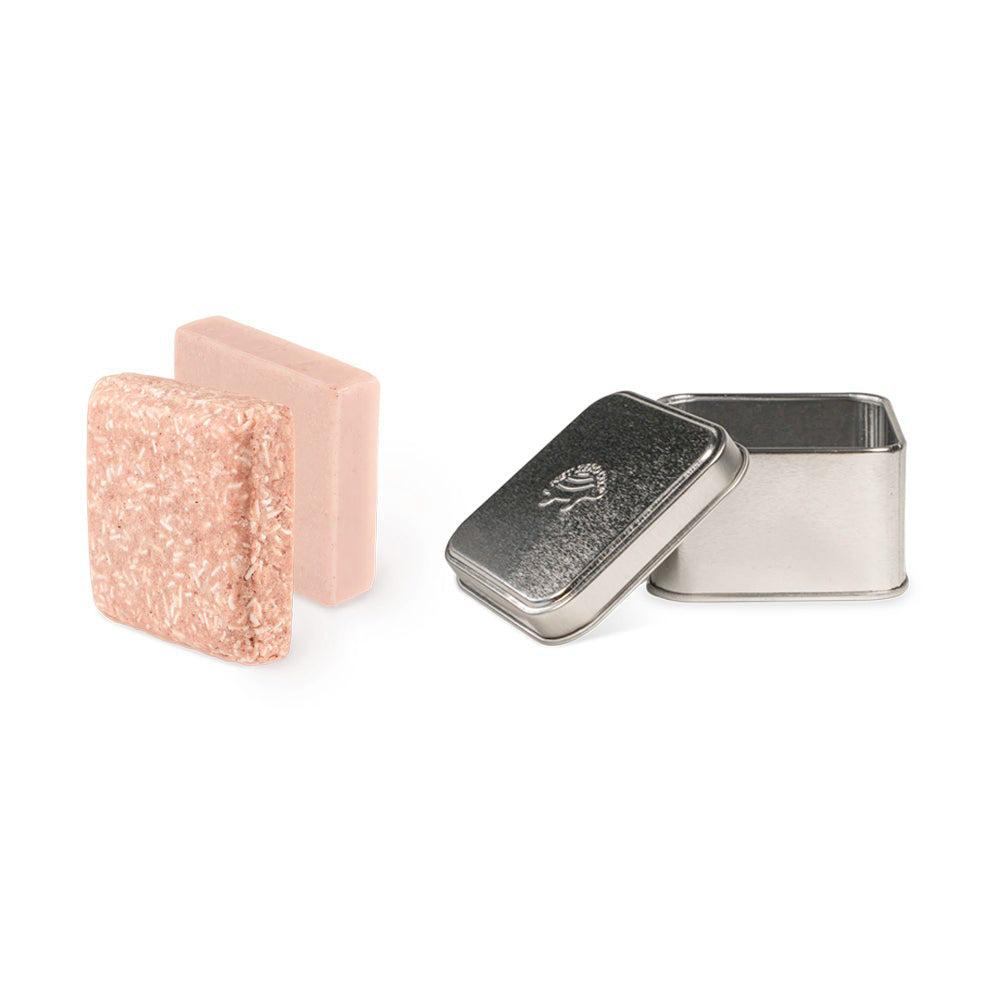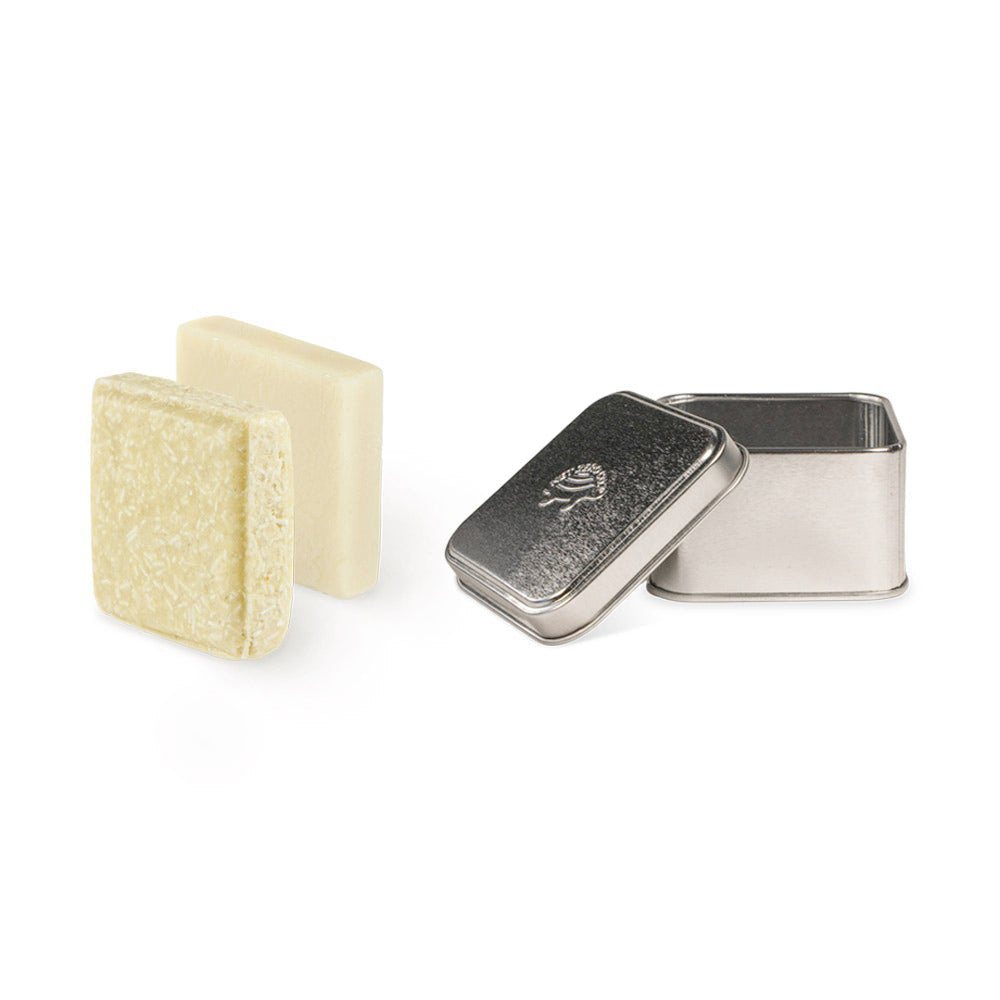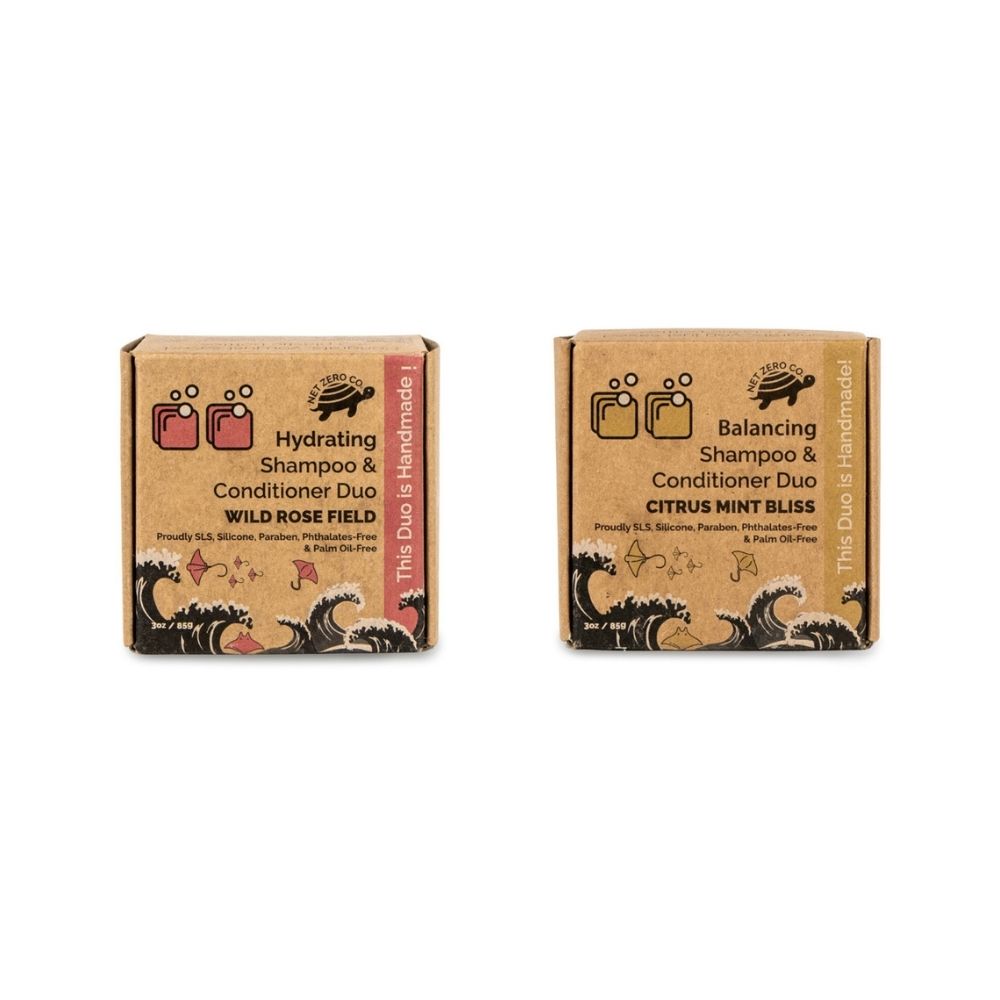 Shampoo & Conditioner Bar Duo - Zero Waste Solid Hair Bars
Description
Balanced, cleaner hair without compromise.
Made with a vegan formula of hydrating and balancing essential oils and amino acids for strength, elasticity, and resilience. Enjoy a refreshing, natural clean with no trace of SLS, silicone, parabens, phthalates or palm oil.
Start your soothing shower routine with the luxurious shampoo bar formulated with quinoa protein. Leave your hair feeling nourished and revitalized with the pH-balanced conditioner. These hair bars look cute in your shower and replace two plastic bottles!
Measures 2 x 2 x 0.75in / 5 x 5 x 1.9cm
Shampoo Bar weight: 1.8oz / 50g
Conditioner Bar weight: 1.24oz / 35g
Note: The packaging may have slight discoloration due to the nature of the conditioner bar against uncoated kraft packaging. If you are looking to gift Hair Bar Duos, consider sending them a Tin version as the bars that are isolated in tins do not affect the uncoated box.
Why You'll Love It
Vegan & Cruelty-Free, Made In North America, Plastic-Free, Non-Toxic Formula.
Why You'll Love It
Healthy ingredients for healthy hair
pH-balanced, vegan, and nasties-free formula by soap experts. Leaves hair feeling soft and shiny!
Lathers like a dream
Easy to use. Foams up when rubbed with water and gently cleans without stripping the hair.
Plastic-free made easy
No more messy plastic bottles or transporting water in gas-guzzling trucks!
Sustainably Made in Small Batches
Our hair bars are artisan-made in small batches, using low energy processes. Made in Canada.
Featured Net Zero Fam Review
How We Compare
| | Net Zero Co. Hair Bars | Liquid Shampoo & Conditioner | Brand 'E' Hair Bar Set |
| --- | --- | --- | --- |
| Eco-Friendly Packaging | Kraft Paper | Plastic Bottles | Paper |
| No Artificial Coloring | | | |
| No Artificial Fragrance | Essential Oil Only | | |
| Quinoa Protein | | | |
| Silicone-Free | | | |
| Vitamin B5 | | | |
| Made in North America | | | New Zealand |