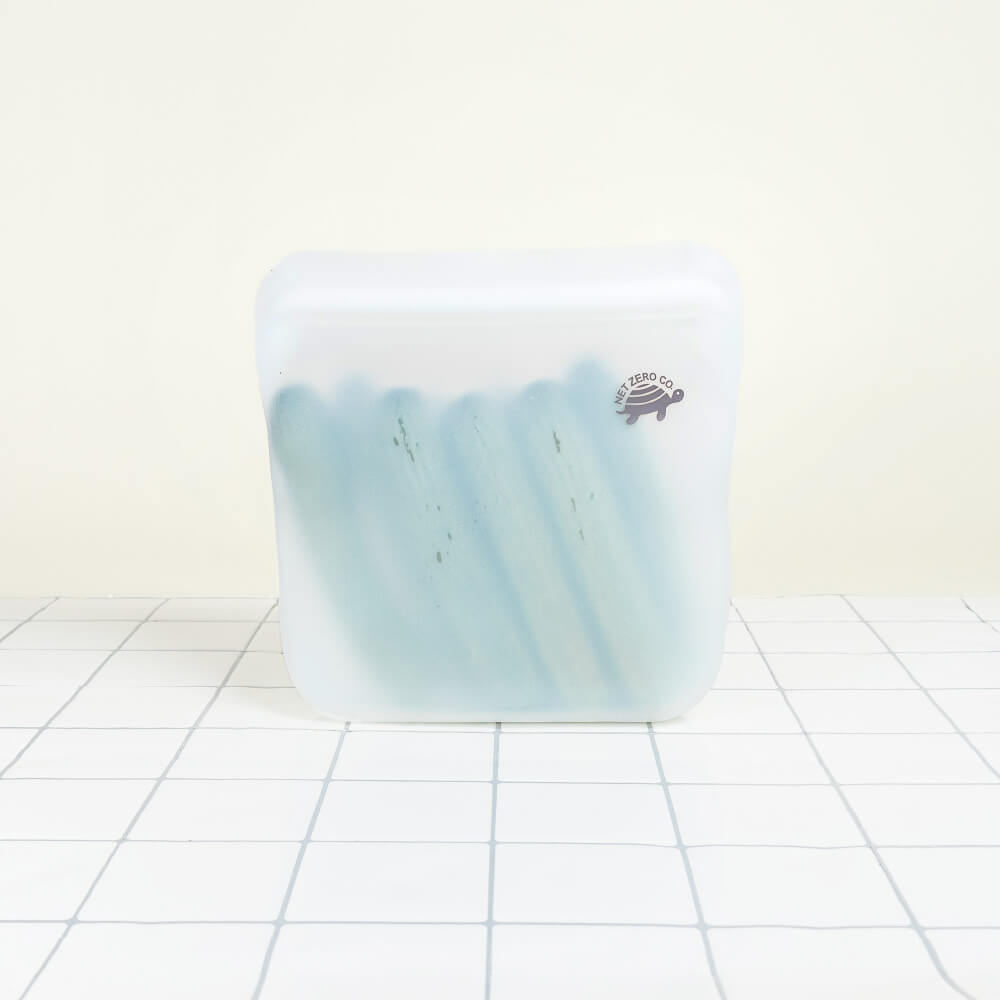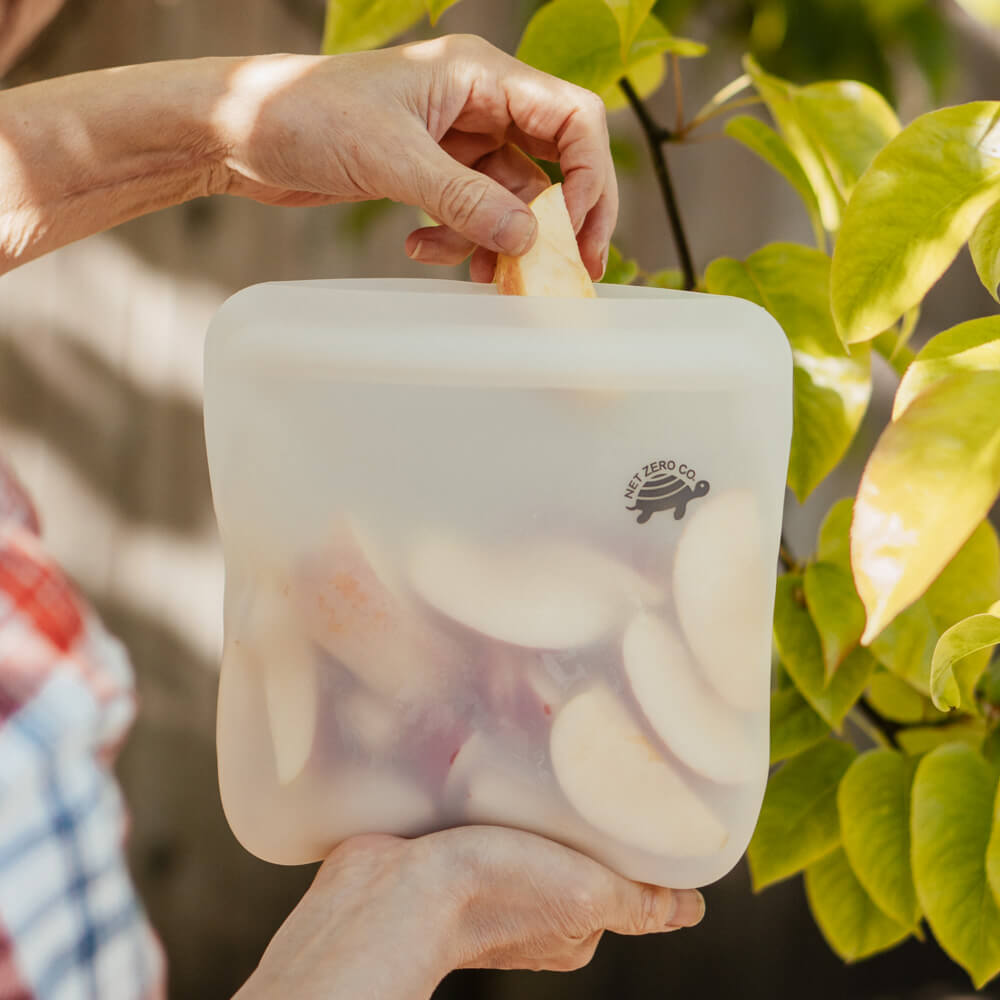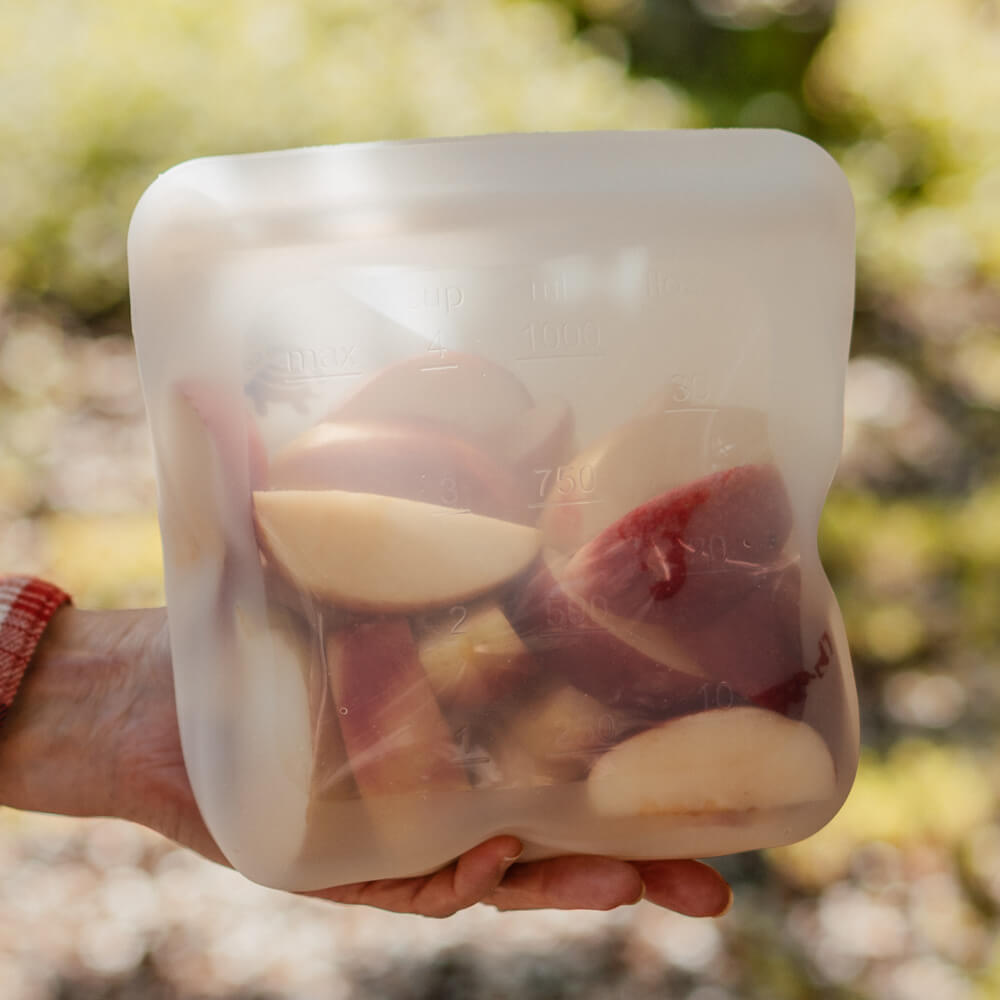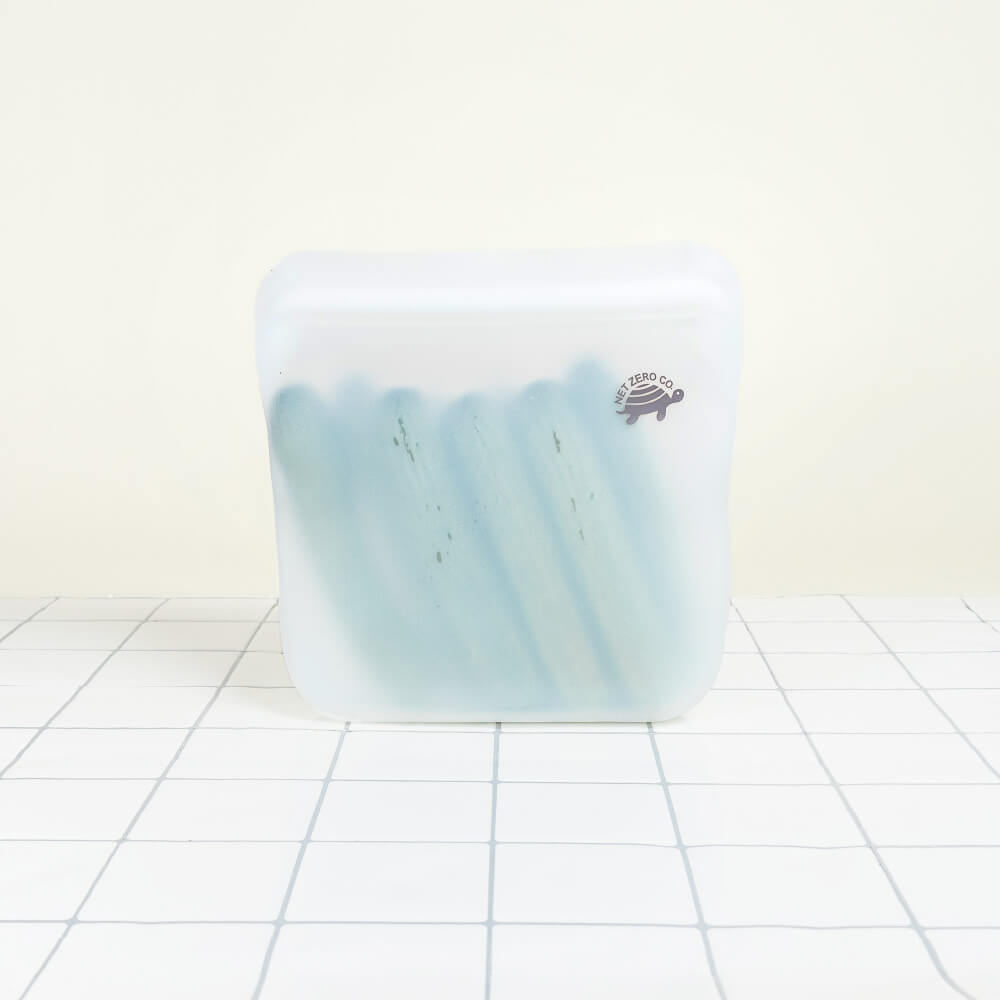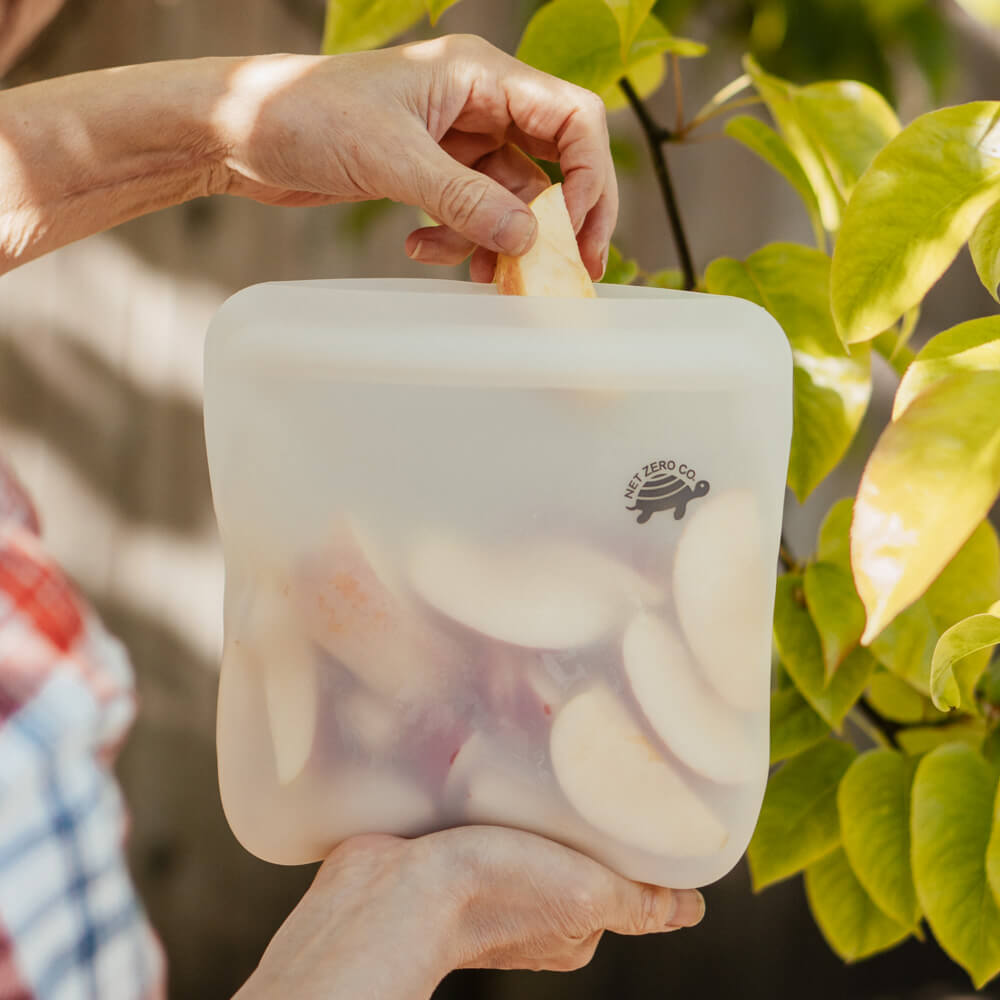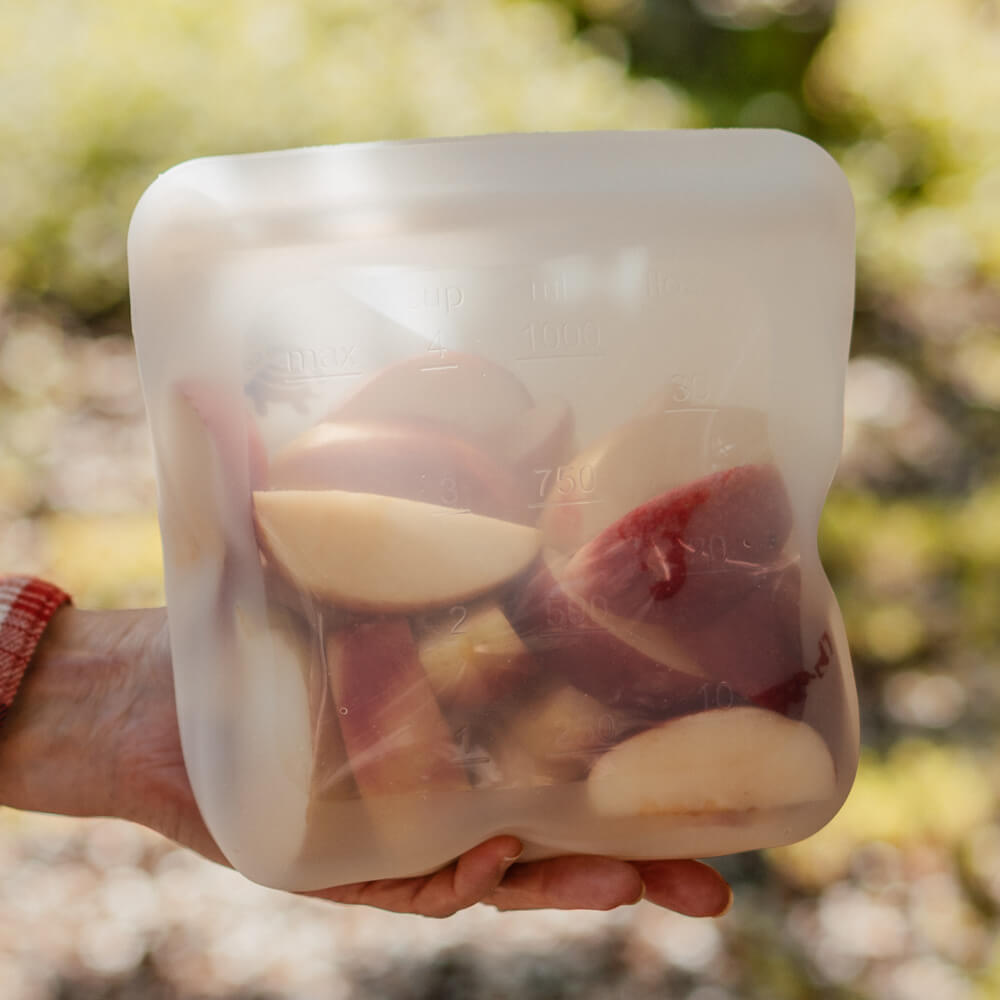 Silicone Zip Sealer - Medium Reusable Food Storage Bag - 34oz / 1000mL
Description
The very best reusable food storage bags money can buy to cook and store food like an eco chef.
Save money on buying zip seal bags that you throw away after a few uses (at best). These 100% food-grade silicone food storage bags are non-toxic, durable, and reusable alternatives to disposable plastic bags.
You're going to love these Silicone Zip Sealers for cooking, steaming, storing, and freezing! Pack a sandwich for lunch, marinade proteins for dinner, or back toiletries for your trip.
Designed to make food last long and organization easy, they give an airtight seal and save space in the fridge. Great for school or work lunches, storing meat, sous vide, and suitable for the microwave and freezer.
Buy less and do more with your essentials.
Holds 34oz / 1000mL

Heat resistant up to 428°F / 220°C
Care & How To Use
To close, simply pinch across the seal at the top.
To remove odors and/or stains caused by carrots or tomatoes, insert a 1:1 ratio of vinegar and water, close the bag, and let sit for a day. Alternatively, let the bag sunbathe for a few hours to bleach away stains and odors (it really works)!
For longevity, wash gently with soap and water. Refrain from flipping the bags inside-out, as it will loosen the seams.
At end of life, contact us to have your well-used silicone zip sealer recycled by TerraCycle!
Materials
100% FDA and LFGB approved food-grade silicone.
One of the Best Ways to Reduce Single-Use Plastic
Replace flimsy zip seal baggies for good with this simple swap. To use, simply pinch across the seal at the top.
Made of FDA-Approved, food-grade silicone with no BPA, phthalates, or fillers in sight.
Heat and Cold Resistant
Freeze your leftovers, then microwave them to defrost. Why add a step when you don't need to? We like to keep things intuitive here at Net Zero Co.
Safe for sous vide.
Sturdy Quality with a Leak Proof Seal
Divide up bulk foods from the grocery store and pop them in the fridge. The airtight seal keeps food fresh, and a worry-free carry-on for travel. Made of thick and durable silicone, ready to outlast its counterparts.
Easy to Clean
Hand wash or pop them in your dishwasher. Your kitchen, your rules.
Featured Net Zero Fam Review
How We Compare
| | Net Zero Co. Silicone Zip Sealers | Plastic Baggies | Food Containers & Jars |
| --- | --- | --- | --- |
| Reusable | | | |
| Durable | Thick Silicone | Thin-Walled Plastic | Thick Plastic or Glass |
| Microwavable | | | |
| Accident Proof | Leakproof Seal | Prone to Exploding | Prone to Shattering |
| Recyclable | Silicone Takeback Program | | |